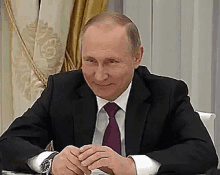 Q.
Who sent the Bombs?
A.
Putin
Statement on the FBI's Investigation of Suspicious Packages
Washington, D.C.
FBI National Press Office
(202) 324-3691
October 24, 2018
Statement on the FBI's Investigation of Suspicious Packages
10/25/18 Update: The FBI has confirmed three additional packages, similar in appearance to the others—one in New York addressed to Robert DeNiro, and two in Delaware addressed to former Vice President Joseph Biden.
10/24/18 Update: In addition to the five packages referenced in the below statement, the FBI has now confirmed two additional packages, both addressed to Rep. Maxine Waters, that are similar in appearance.
Between October 22 and 24, 2018, suspicious packages were received at multiple locations in the New York and Washington, D.C., areas and Florida. The packages are being sent for analysis at the FBI Laboratory in Quantico, Virginia.
"This investigation is of the highest priority for the FBI. We have committed the full strength of the FBI's resources and, together with our partners on our Joint Terrorism Task Forces, we will continue to work to identify and arrest whoever is responsible for sending these packages," said FBI Director Christopher Wray. "We ask anyone who may have information to contact the FBI. Do not hesitate to call; no piece of information is too small to help us in this investigation."
The packages are similar in appearance, as depicted in the below photograph, and contain potentially destructive devices.
Photograph of the exterior of one of the suspicious packages sent to multiple locations between October 22 and 24, 2018. The mailing address and return address have been edited out of the photo to protect privacy.
Exterior of one of the suspicious packages. Addresses have been removed to protect privacy.
The packages were mailed in manila envelopes with bubble wrap interior. The packages were affixed with computer-printed address labels and six Forever stamps. All packages had a return address of "DEBBIE WASSERMAN SHULTZ" [sic] in Florida. Packages identified to date were addressed to:
George Soros
Former Secretary of State Hillary Clinton
Former President Barack Obama
Former CIA Director John Brennan, care of CNN
Former Attorney General Eric Holder
The package addressed to former Attorney General Holder did not reach its intended destination, but was rerouted to the return address in Florida.
The FBI will continue to work with our federal law enforcement partners at the United States Secret Service, United States Postal Inspection Service, and Bureau of Alcohol, Tobacco, Firearms and Explosives, as well as our state and local law enforcement partners, to identify and arrest the person or people responsible for sending these packages.
It is possible that additional packages were mailed to other locations. The FBI advises the public to remain vigilant and not touch, move or handle any suspicious or unknown packages.
If you have information about these packages, please contact the FBI at 1-800-CALL-FBI or tips.fbi.gov. If you observe any suspicious activity that requires an immediate response, please call 911 or contact your local law enforcement.
Source