Sinister Look?
OK looks like Jayme Closs knew Parents killer and ran away with him or her. Probably knew killer through Social Media.

17 OCTOBER 2018
Wisconsin police RULE OUT tip claiming Jayme Closs, 13, was spotted in a Miami gas station with two 'well-dressed Middle Eastern men'
Authorities looking for a missing Wisconsin teenager whose parents were found dead in their home say a tip placing the girl's whereabouts in Miami is not credible. Barron County Sheriff Chris Fitzgerald said during a Tuesday afternoon briefing that Miami police tweeted the information without consulting with Wisconsin investigators. Authorities have been searching for 13-year-old Jayme Closs since early Monday when a 911 call led to the discovery of her parents' bodies. They were identified as 46-year-old Denis Closs and 56-year-old James Closs. Fitzgerald says there was a shooting at the house but he won't reveal a cause of death until autopsies are completed. Fitzgerald says Jayme was last seen at a family gathering Sunday afternoon, but he provided no details.
Source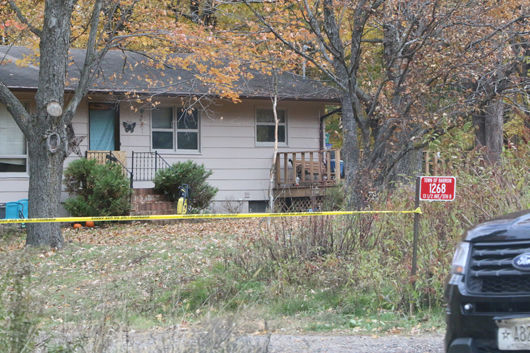 16 OCTOBER 2018
Cops Claim Closs is not a suspect and did not run away
BARRON, Wis. (AP) — A mysterious phone call sent officers to a Wisconsin home where a couple was found dead and their 13-year-old daughter was missing, the sheriff revealed in a press conference on the disappearance of Jayme Cross. The 911 call shortly before 1 a.m. Monday was made from a mobile phone — but nobody spoke to the dispatcher. "There was some kind of disturbance going on in the background, and that's why officers went to the house," Barron County Sheriff Chris Fitzgerald told reporters during Tuesday morning's update. Authorities have been searching for Jayme Closs since the discovery of the bodies of James Closs, 56, and Denise Closs, 46. Fitzgerald said there were gunshots at the Closs home but didn't specifically say Jayme's parents had been shot to death. He said Jayme is not considered a suspect in her parents' deaths, and she is not thought to be a runaway.
Source