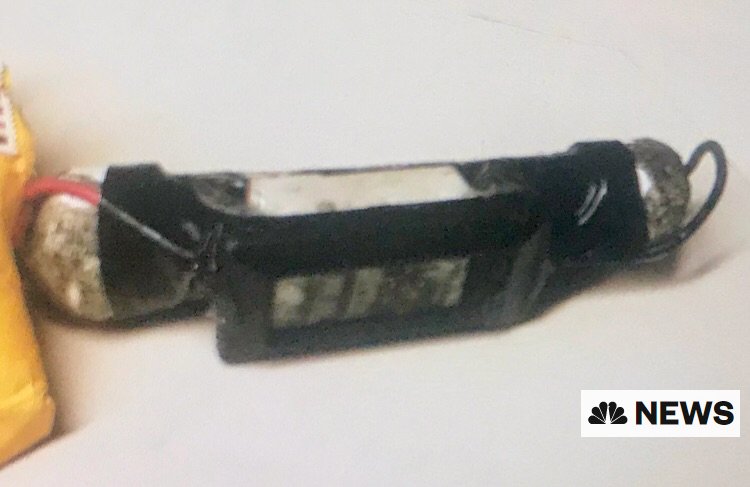 Feds investigating suspicious packages sent to Hillary Clinton and Barack Obama
The U.S. Secret Service said Wednesday that "potential explosive devices" were addressed to former President Barack Obama and ex-presidential candidate Hillary Clinton. The New York Times described the package, addressed to Clinton's home in Chappaqua, New York, as an "explosive device," citing a law enforcement official. Clinton lives at the Westchester County residence with her husband, former president Bill Clinton. Clinton spokesman Nick Merrill said in a tweet that "nothing" sent to Clinton "got to any home." The Secret Service said in a statement that the package addressed to Obama was intercepted by agency personnel in Washington, D.C. on Wednesday morning. "The packages were immediately identified during routine mail screening procedures as potential explosive devices and were appropriately handled as such," Assistant Special Agent Mason Brayman said in the statement. "The protectees did not receive the packages nor were they at risk of receiving them."
Source
At George Soros's Home, Pipe Bomb Was Likely Hand-Delivered, Officials Say
Federal authorities believe that an explosive device found Monday in a mailbox at the home of George Soros, the billionaire philanthropist who has been a focus of right-wing vitriol and conspiracy theorists, was left there by someone and was not delivered by the Postal Service, several law enforcement officials said Tuesday. Mr. Soros's home is in a suburb of New York City. The device was constructed from a length of pipe about six inches long filled with explosive powder, and it was "proactively detonated" by bomb squad technicians, according to one of the officials, all of whom were briefed on the investigation. The motive of the would-be bomber or bombers remained unclear, one of the officials said, adding that there had not yet been any claim of responsibility.
Source