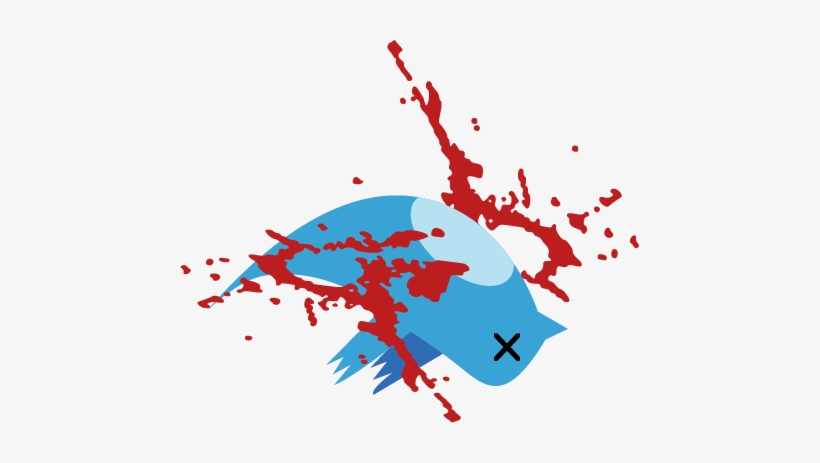 And behold another beast like a bear stood up on one side: and there were three rows in the mouth thereof, and in the teeth thereof, and thus they said to it: Arise, devour much flesh.
Dan.7.4
The second Beast is Bear.
BEAR = SOCIAL MEDIA (Microsoft + Facebook + Apple + Youtube + Twitter + Instagram + Google + Amazon's Alexa + Snapchat + WhatsApp + Tik Tok etc...)
Arise, devour much flesh...
Twitter reports $1.14 billion net loss for 2020
American social-networking company Twitter announced on Wednesday its financial results for the fiscal year 2020, saying it recorded a net loss of $1.136 billion against net income a year earlier. According to the company, "2020 net loss was $1.14 billion, representing a net margin of -31 percent and diluted EPS [earnings per share – Ed.] of -$1.44. This compares to 2019 net income of $1.47 billion, representing a net margin of 42 percent and diluted EPS of $1.87." Both periods were affected by non-cash, tax related adjustments, it said. Costs and expenses totaled $3.69 billion, an increase of 19 percent year over year, while revenue amounted to $3.72 billion. Twitter said that for the first quarter of 2021 it expects total revenue to be between $940 million and $1.04 billion. "As we enter 2021, our objectives are similar to previous years and our success will best be measured by our ability to grow our audience and deliver financial results in line with our guidance," it said.
Source
Twitter unveils 'Birdwatch,' a 'community-driven approach' to combat misleading information
Twitter on Monday unveiled a new "community-driven approach" to misleading information on its platform, allowing users to add notes to tweets they believe are false in an attempt to "add context" for other users. It's called Birdwatch, and Twitter launched its pilot program Monday. Fox News was given an early look at the program.On Birdwatch, no account and no tweet is exempt from annotation, meaning users can "add context" to tweets posted by news outlets, reporters and elected officials. Birdwatch will allow users to identify information in tweets that they believe are misleading or false, and write notes or notations to those tweets in a way they feel is providing "informative context." Participants will be able to annotate any tweet once. They will have the option to cite source material in their annotation, including from news outlets — meaning users can annotate one news outlet's tweets by citing other news outlet's tweets. "We know people come to Twitter to stay informed, and they want credible information to help them do so," Twitter VP of Product Keith Coleman said. "We apply labels and add context to Tweets, but we don't want to limit efforts to circumstances where something breaks our rules or receives widespread public attention." Coleman said Twitter wants to "broaden the range of voices that are part of tackling this problem," and said the Big Tech giant believes "a community-driven approach can help."
Source
Arise, devour much flesh......
Here is my take on the Four Beasts:
The Four beasts of Daniel are:

FIRST BEAST LIONESS WITH WINGS OF AN EAGLE = THE AIRLINE AND SPACE INDUSTRIES

1. The first was like a lioness, and had the wings of an eagle: I beheld till her wings were plucked off, and she was lifted up from the earth, and stood upon her feet as a man, and the heart of a man was given to her

SECOND BEAST BEAR = SOCIAL MEDIA/AI (facebook twitter etc...)

2. And behold another beast like a bear stood up on one side: and there were three rows in the mouth thereof, and in the teeth thereof, and thus they said to it: Arise, devour much flesh.

THIRD BEAST LEOPARD = NATIONALISM OF THE FORERUNNER TO THE ANTICHRIST (HE WHO MURDERS THE FATIMA POPE WITH AN ARMY MADE UP OF MANY NATIONS)

3. After this I beheld, and lo, another like a leopard, and it had upon it four wings as of a fowl, and the beast had four heads, and power was given to it.

FOURTH BEAST = THE ANTICHRIST (THIS IS CHURCH DOCTRINE AS ALL FATHERS TESTIFY)

4. After this I beheld in the vision of the night, and lo, a fourth beast, terrible and wonderful, and exceeding strong, it had great iron teeth, eating and breaking in pieces, and treading down the rest with its feet: and it was unlike to the other beasts which I had seen before it, and had ten horns.

All four beast are different from one another - the third and fourth beasts are political in nature but different - the third being man-made nationalistic political authority and the fourth being man-made universal political authority.

I think this is in line with what the Church Fathers would say.

If any Churchmen find fault in this let me know.