Shit Hole India: Gang Of Sodomites Beat Law Student To Death For Refusing Their Homo Advances......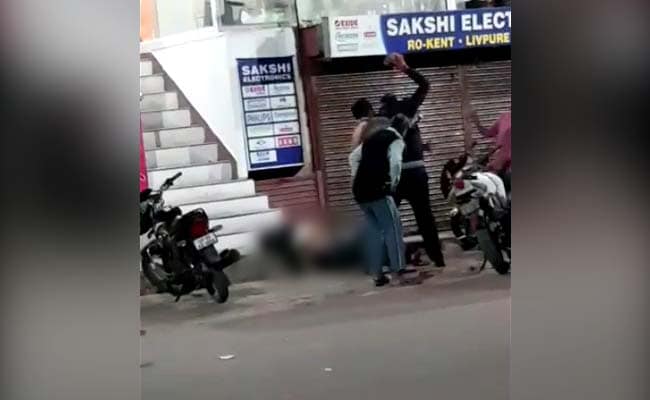 Law Student, 26, Beaten To Death Outside Restaurant In UP, Horror On Video
ALLAHABAD: In a disturbing video from Uttar Pradesh's Allahabad, a 26-year-old law student is seen being thrashed by a group of men who take turns to hit him with a hockey stick, broken pipe and bricks outside a restaurant. The man slipped into a coma and died at a hospital this morning. A waiter of the restaurant has been arrested over the incident, and search for the other accused is on, police said.The video, shot on a mobile phone reportedly by a passerby, shows the victim, Dilip Saroj, lying unconscious on the steps of the restaurant where the incident took place last night. As the men, seemingly drunk, beat him, a passerby briefly stopped, while others seemed to not notice anything. The men, who captured the crime, are heard saying in the video, "The police will turn up only after he is dead". However, neither makes a call to the police. A man in a brown leather jacket, who is the owner of the restaurant, is seen in the video pushing and shoving the attackers to stop them, but fails. He, along with a few others, later takes Dilip to the hospital on a motorcycle. The police have registered a First Information Report or FIR based on a complaint filed by Dilip's brother. According to the police, Dilip, who lived in a rented house in Allahabad, had gone out for dinner with two friends. They reportedly had an argument with the attackers which soon turned violent. Dilip's friends managed to escape.
Source