Daniel's Second Beast BEAR = SOCIAL MEDIA: John Cusack Claims A 'Bot' Was Responsible For Sharing Anti-Semitic Meme On His Twitter Account
And behold another beast like a bear stood up on one side: and there were three rows in the mouth thereof, and in the teeth thereof, and thus they said to it: Arise, devour much flesh. Dan.7.4
The second Beast is Bear.
BEAR = SOCIAL MEDIA (Microsoft + Facebook + Apple + Youtube + Twitter + Instagram Wikileaks + Google + Amazon's Alexa + Snapchat + WhatsApp etc...)
Maybe John Cusack would agree that Daniel's BEAR = SOCIAL MEDIA.....
Arise, devour much flesh......
John Cusack claims a 'bot' was responsible for sharing anti-Semitic meme on his Twitter account
John Cusack has claimed that a 'bot' is to blame for an anti-Semitic tweet that was shared on his Twitter account on Monday. The tweet in question showed a hand with a Star of David pushing people down with the caption 'follow the money'. It was accompanied by a Voltaire quote that reads: 'To learn who rules over you simply find out who you are not allowed to criticize.' Below the quote are the words: 'Is it not obvious?' The actor was immediately blasted on social media shortly after the tweet was shared. 'A bot got me,' Cusack tweeted. 'I thought I was endorsing a pro Palestinian justice retweet - of an earlier post - it came I think from a different source - Shouldn't Have retweeted.' The tweet has since been deleted but journalist, Yashar Ali slammed Cusack on Twitter. 'This is disgusting,' Ali wrote, adding in another tweet that Cusack's 'bot excuse is absurd'.
Source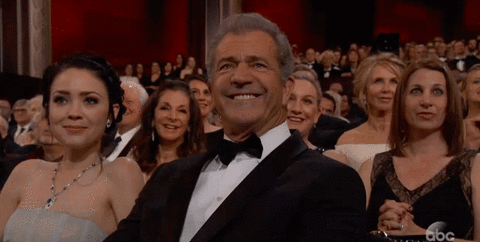 Arise, devour much flesh......

Here is my take on the Four Beasts:
The Four beasts of Daniel are:
FIRST BEAST LIONESS WITH WINGS OF AN EAGLE = THE AIRLINE AND SPACE INDUSTRIES
1. The first was like a lioness, and had the wings of an eagle: I beheld till her wings were plucked off, and she was lifted up from the earth, and stood upon her feet as a man, and the heart of a man was given to her
SECOND BEAST BEAR = SOCIAL MEDIA (facebook twitter etc...)
2. And behold another beast like a bear stood up on one side: and there were three rows in the mouth thereof, and in the teeth thereof, and thus they said to it: Arise, devour much flesh.
THIRD BEAST LEOPARD = NATIONALISM OF THE FORERUNNER TO THE ANTICHRIST (HE WHO MURDERS THE FATIMA POPE WITH AN ARMY MADE UP OF MANY NATIONS)
3. After this I beheld, and lo, another like a leopard, and it had upon it four wings as of a fowl, and the beast had four heads, and power was given to it.
FOURTH BEAST = THE ANTICHRIST (THIS IS CHURCH DOCTRINE AS ALL FATHERS TESTIFY)
4. After this I beheld in the vision of the night, and lo, a fourth beast, terrible and wonderful, and exceeding strong, it had great iron teeth, eating and breaking in pieces, and treading down the rest with its feet: and it was unlike to the other beasts which I had seen before it, and had ten horns.
All four beast are different from one another - the third and fourth beasts are political in nature but different - the third being man-made nationalistic political authority and the fourth being man-made universal political authority.
I think this is in line with what the Church Fathers would say.
If you find fault in this let me know.
Arise, devour much flesh......