Does this killing have anything to do with the conflict over Tigray....seems the father Harbi Ali Kullane is against the use of Somali troops in Eritrea.
Maybe a major conflagration in Eastern Africa?
If so, then Priti Patel has been in contact with the killer's father -
Harbi Ali Kullane
Terror suspect Ali Harbi Ali plotted attack on Tory MP Sir David Amess for a week: British Muslim, 25, lives on celebrity-studded London street of £2million houses whose father is a former Somali official left 'traumatised' by his son's arrest
The killer of Tory MP Sir David Amess planned the murderous assault more than a week in advance, security sources have told The Mail on Sunday. As police continued to question a 25-year-old British man of Somalian descent last night, sources revealed that the attacker had booked an appointment at Sir David's constituency surgery before stabbing the politician 17 times. The suspect was named last night as Ali Harbi Ali, the son of a former communications adviser to the prime minister of Somalia. Harbi Ali Kullane, confirmed that his son was in police custody following the stabbing and said he was 'traumatised' by the arrest.Ali may have lived in Sir David's Southend West constituency in Essex in the past, but his most recent residence is believed to be in London, where officers have been carrying out searches at three addresses.
The security services are providing assistance to Scotland Yard, which is leading the investigation. Last night, detectives were granted a warrant of further detention, allowing them to keep Ali in custody until Friday. Police officers were yesterday standing guard outside the North London council house where Ali lives. It is in a street of £2 million three-storey townhouses where neighbours include broadcaster Giles Coren and, formerly, the late actor Roger Lloyd Pack, who played Trigger in Only Fools And Horses. Sir David, 69, who had been an MP since 1983, met the public every fortnight and advertised the details on his parliamentary website. Shortly before his killing, one Minister told this newspaper that the Government feared a wave of fresh terror attacks as the country emerged from the Covid pandemic, due to an 'epidemic' of 'bedroom radicals' who spent lockdown hunched over computers plotting atrocities.
Source.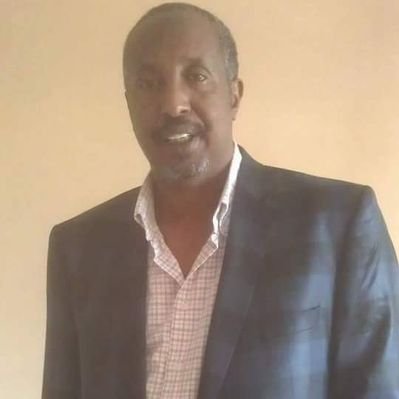 Harbi Ali Kullane