Following Up Post 16 OCT. 2021:
Maybe a major conflagration in Eastern Africa?
Sudan's Military Seizes Power and Fires on Protesters
Sudan's military seized power on Monday, detaining the prime minister and other civilian political leaders in an unfolding coup that appeared to deal a sweeping blow to hopes for a democratic transition in one of Africa's largest countries. Lt. Gen. Abdel Fattah al-Burhan, the military chief, announced at a news conference that he was dissolving the country's joint civilian-military government and imposing a state of emergency. Even so, he vowed to press ahead with elections planned for July 2023. There had been growing signs for weeks that the military, unwilling to fully share power and intent on protecting its own interests, was plotting a takeover. General al-Burhan, justifying the military's actions, pointed to squabbling between rival civilian political factions in Sudan. "What the country is going through represents a threat," he said. As news of the coup spread, thousands of protesters flooded into the streets of the capital, Khartoum, and television broadcast images of people burning tires as plumes of smoke spiraled into the sky.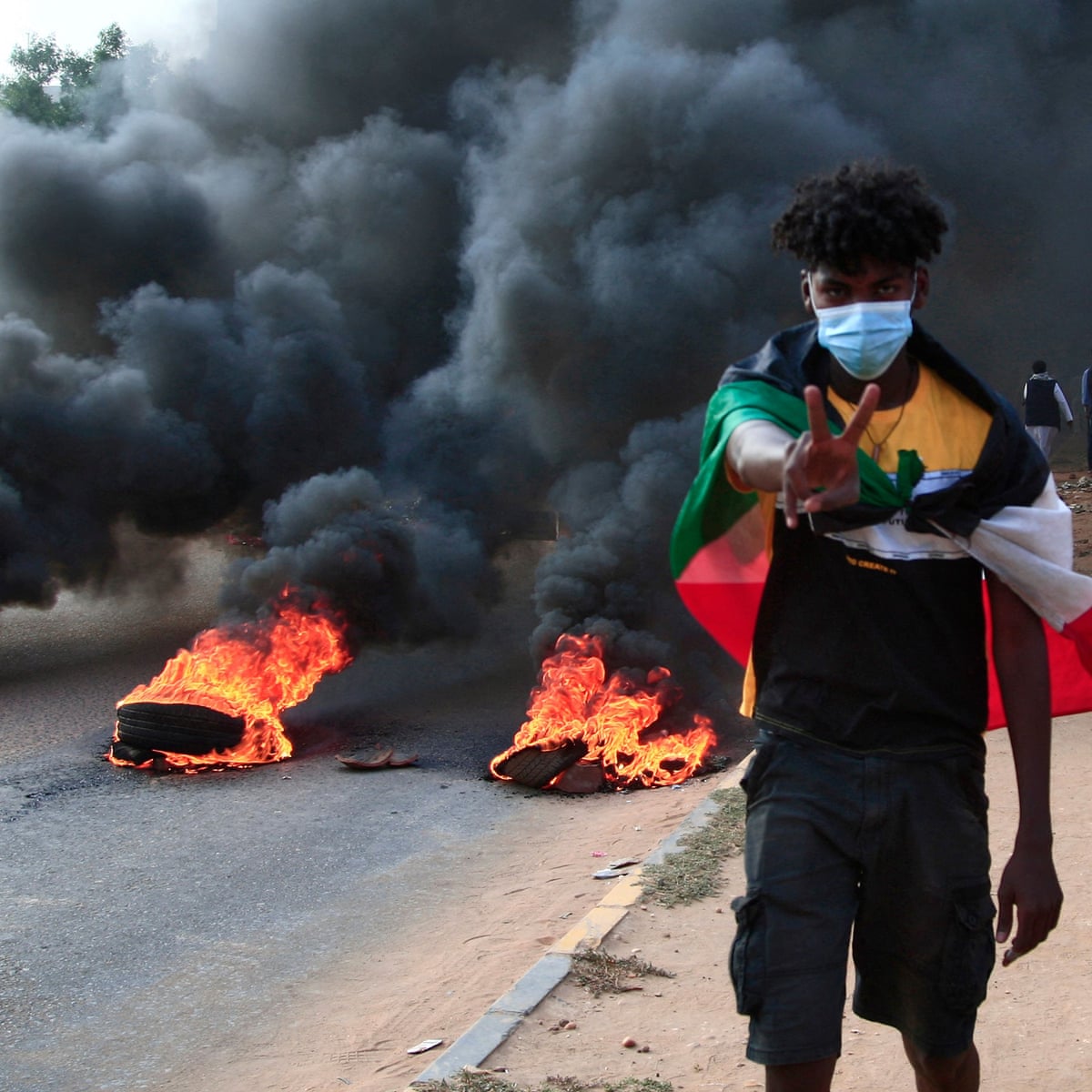 But soon after that, the information ministry announced that internet connections had been cut, making it difficult to know what was actually happening inside the country. There were reports that soldiers gunned down protesters gathered outside the army headquarters in Khartoum. A doctors' group said that at least three had been killed and more than 80 wounded. It was not clear where Mr. Hamdok was taken, or what condition he was in. Asked if the U.S. government knew his location, Ned Price, a State Department spokesman, said, "We have not been in touch with the prime minister." Sudan's fledgling civilian-military government had been a fragile democratic hope for both Africa and the Arab world since the 2019 ouster of the country's despised leader of three decades, Omar Hassan-al-Bashir. Last month, the authorities thwarted an attempted coup by loyalists of Mr. Bashir. Then a crowd of antigovernment protesters camped out on the steps of the Presidential Palace in Khartoum for the past 10 days with quiet military support, Western officials and analysts said. The military has also backed a disaffected tribal group that has blocked Sudan's biggest port, Port Sudan on the Red Sea, deepening the misery of long-suffering civilians already grappling with soaring inflation and chronic shortages of currency, food and fuel. As the coup unfolded on Monday, the tribal leader behind the blockade announced he was calling it off.
Source