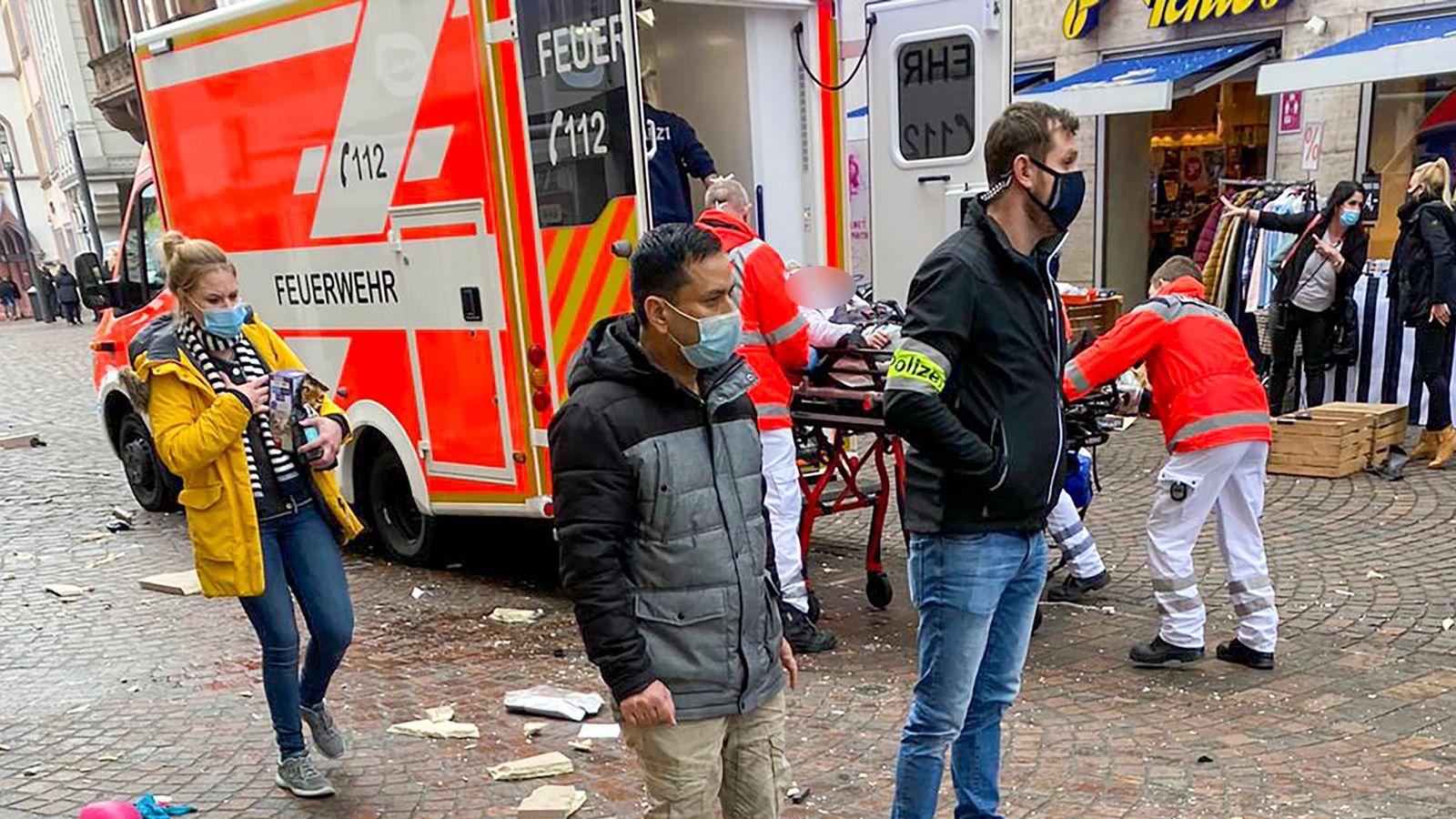 Well this is ADVENT and you know what that means...Muslim vehicle ramming attacks at outdoor Christmas Markets.
Iran did threaten retaliation for the assassination of Fakhrizadeh
ISIS calling for Muslim Vehicle Ramming Attacks
"So O muwahhid, do not let this battle pass you by wherever you may be. You must strike the soldiers, patrons, and troops of the tawaghit. Strike their police, security, and intelligence members, as well as their treacherous agents. Destroy their beds. Embitter their lives for them and busy them with themselves. If you can kill a disbelieving American or European — especially the spiteful and filthy French — or an Australian, or a Canadian, or any other disbeliever from the disbelievers waging war, including the citizens of the countries that entered into a coalition against the Islamic State, then rely upon Allah, and kill him in any manner or way however it may be….If you are not able to find an IED or a bullet, then single out the disbelieving American, Frenchman, or any of their allies. Smash his head with a rock, or slaughter him with a knife,
or run him over with your car,
or throw him down from a high place, or choke him, or poison him…."
Source
Trier: Several dead and 15 injured after car drives into pedestrians in southwest Germany
A baby is among the victims after at least two people were killed and 15 injured after a car drove at high speed into pedestrians in the German city of Trier, police say. The incident happened on Tuesday in a pedestrianised area of the city centre, Mayor Wolfram Leibe said. The 51-year-old driver, who is from the area, has been arrested and the large hatchback vehicle involved seized. A regional official said a baby was among the victims. Officials have not established a motive behind the attack, which comes on the same day Germany went into its second coronavirus lockdown. A police spokesman said on Twitter that "several" people were killed in the incident, with local media reporting four dead, including a child. The scene was flooded with armed officers, several ambulances and fire service personnel, while two helicopters circled overhead, Trierischer Volksfreund reported.The mayor said at a news conference: "We have a driver who ran amok in the city. We have two dead that we are certain of and up to 15 injured, some of them with the most severe injuries. "I just walked through the city centre and it was just horrible. There is a trainer lying on the ground, and the girl it belongs to is dead." An eyewitness told Trierischer Volksfreund that the vehicle drove from the city's famous Roman gate - the Porta Nigra - along a shopping street towards the main market and then onto Fleischstrasse, where it hit several pedestrians. Another told the newspaper they saw a pram fly through the air at the market before passers-by flooded into her shop trying to escape. Police were finally able to stop the vehicle in nearby Christophstrasse, the eyewitness added.
Source
At least 4 dead, and 30 injured after Terrorists attack in #Trier, #Germany... #TheNewNormal #DiversityMatters pic.twitter.com/iXaa6oldTA

— Based Belgium 🇧🇪 (@based_belgium) December 1, 2020
A terrorist attack in Germany, who would have expected that? 🤔 pic.twitter.com/8MPvWDA0wl

— Based Belgium 🇧🇪 (@based_belgium) December 1, 2020