Sin Of Avarice#1: BEZOS Rapes NY Taxpayers - Taxpayers To Pay $48,000 Per Job At New AMAZON HQ...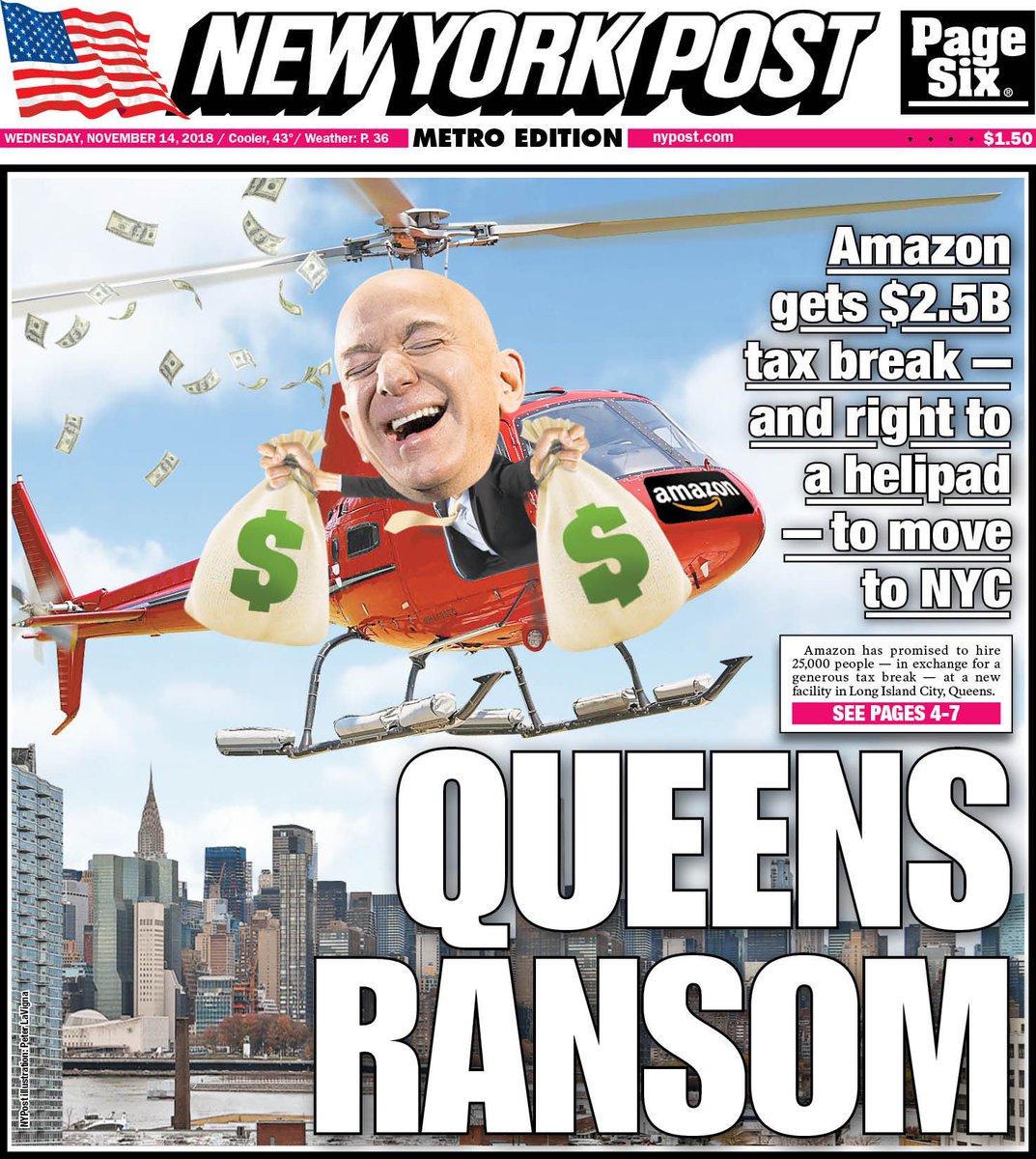 NY taxpayers to pay $48,000 per Amazon HQ job
New York state is kicking in more than $1.5 billion in taxpayer-funded incentives for getting half of Amazon's second headquarters located in a section of Queens. The Seattle-based company made its long-awaited announcement Tuesday, saying Long Island City and Alexandria, Virginia, will each get 25,000 jobs. The online retailer also said it will open an operations hub in Nashville, creating 5,000 jobs. Amazon will also receive as-yet unspecified incentives from New York City. New York state's incentives are nearly triple those of Virginia's, while Tennessee's are $102 million. According to Amazon, the cost per job for New York taxpayers is $48,000, compared to $22,000 for Virginia and $13,000 for Tennessee. In a statement released by Amazon, Cuomo called the agreement "one of the largest, most competitive economic development investments in U.S. history."
Source