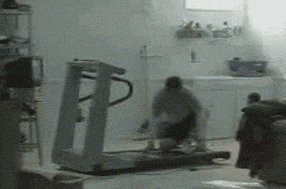 The sins that cry to Heaven for vengeance
Q. 925. HOW many such sins are there?
A. Four.
Q. 926. What is the first of them?
A.
Wilful murder, which is a voluntary and unjust taking away another's life.
Q. 927. How show you the depravity of this sin?
A. Out of Gen. iv. 10. Where it is said to Cain "What hast thou done? the voice of the blood of thy brother crieth to me from the earth: now, therefore shalt thou be cursed upon the earth." And Matt. xxvi 52, "All that take the sword, shall perish with the sword."


First the current news on security detail for the COO:
Facebook has added a paid security detail for Sheryl Sandberg
COO Sheryl Sandberg is so crucial to Facebook and its future that the social network spent over $1.2 million to protect her in 2015. This is the first time a security detail for Sandberg has been reported...
Facebook: Our compensation & governance committee has also authorized a security program for Ms. Sandberg, including certain personal security measures, to address safety concerns resulting from her position as our COO. We require these security measures for the company's benefit because of the importance of Ms. Sandberg to Facebook, and we believe the costs are appropriate and necessary. Business Insider Read More>>>>>
Now for the story of
Sheryl's husband who was said to have died on a TREADMILL on 1 May 2015:
Sheryl Sandberg's husband Dave Goldberg, 47, died of severe head trauma after falling off a treadmill at a resort gym while on a family vacation in Mexico
Dave Goldberg, the CEO of SurveyMonkey and husband to Facebook COO Sheryl Sandberg, died of severe head trauma after falling off a treadmill at a Mexican resort, according to Mexican officials. The 47-year-old died on Friday at a gym in a resort Punta Mita near Puerto Vallarta while on a trip with family and friends. Initial reports had the family staying at the Four Seasons resort, however the hotel denies he was a guest and denies he died at their property. Goldberg was discovered by his brother after his family went looking for him when he didn't return exercising. He was found with a 1.18-inch gash in his head, and efforts to revive him at the gym and hospital were unsuccessful, though he was still alive when he was found, according to the New York Daily News. Daily Mail Read More>>>>>>>>
Should have paid for Dave's security....he was the only one who needed it...
This ain't no Ninive!