But understand this: there will be terrifying times in the last days.People will be self-centered and lovers of money, proud, haughty, abusive, disobedient to their parents, ungrateful, irreligious, callous, implacable, slanderous, licentious, brutal, hating what is good, traitors, reckless, conceited, lovers of pleasure rather than lovers of God, as they make a pretense of religion but deny its power. Reject them. (2 Timothy 3.1-5)
Am I the only one in the world that knows that witches have been found strangled with just a thin piece of thread?
Yes that's right many wicked woman have ended their lives by hanging themselves with just a thread.
But those stories are in old books about witches.
So if its true that witches have hung themselves with nothing but a thin piece of thread then it is certainly reasonable to believe that perverted men addicted to self pleasure can die the same way - death while engaging in the pervert practice of Autoerotic Asphyxiation with nothing but a thin piece of thread.
What is Autoerotic Asphyxiation?
Autoerotic Asphyxia:
asphyxia caused by intentionally strangling oneself while masturbating in order to intensify the orgasm through reduced oxygen flow to the brain.
Here is the story of a NC inmate who killed himself while engaging in Autoerotic Asphyxiation with a shoe Lace - that's right a shoe lace.
This is what a shoe lace looks like:
Prison inmates found hanging, beaten to death. Where were the officers?
Prison records also raise questions about whether a former officer at Scotland Correctional Institution in Laurinburg skipped security rounds – and whether that contributed to an inmate's death last year.
Steffone McCallum, the officer, was fired for failing to document rounds in the solitary confinement unit where inmate Scott Sica was found dead, hanging from a shoelace. Sica died in April 2016 from "autoerotic asphyxiation," an act in which a person temporarily cuts off the oxygen supply to the brain to heighten sexual pleasure, according to his autopsy report.
"Based on your poor judgment and failure to abide by policy, management cannot substantiate that rounds were made … to observe inmate (Sica's) behavior, which could have prevented his death," McCallum's dismissal letter reads.
Source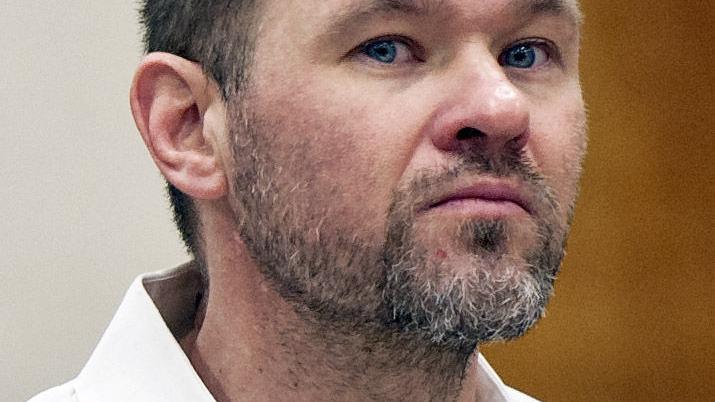 Of course the NC correctional offices failed in their duty to check on the inmate. And unfortunately the inmate died while engaging in Autoerotic Asphyxiation using one shoe lace.
Does this story not sound familiar?
1. Guards not checking on the Inmate
2. Inmate found dead - strangled to death
Yes.
The same happened to this famous inmate:
His name is Jeffrey Epstein
What happened?
Same as in the above story about the NC inmate - only this time a Bed Sheet was used.
1. Guards not doing their job
2. Inmate found strangled to death
Please tell the difference between the two stories?
Only one difference - shoe lace versus bed sheet.
My question to you which is stronger?
Shoe Lace?
or
Bed Sheet?
You would think it is easier to hang oneself with a bed sheet than a shoe lace.
By the way did you know that the perverted Monk Martin Luther died the same way as Jeffrey Epstein?
Yes it was witnessed that Martin Luther and one of his Nun wives went to bed at midnight after a night of heavy drinking, bashing the pope and the Catholic faith when his wicked Nun wife took the bed sheet tied to the bed post and strangled heretic Martin Luther.
The story ends there - none of the witnesses said that perverted Luther and his wicked wife were engaging in any perverted activity. But considering that there is nothing new under the sun - I bet that Luther told his perverted Nun wife to help facilitate his wicked practice of Autoerotic Asphyxiation.
Yeah so Jeffrey Epstein wasn't assassinated.
Jeffrey Epstein went the way of the pervert that he was and strangled himself while engaging in the perverted practice of Autoerotic Asphyxiation using a bed sheet.
What's that stain on the wall?