God will allow the old serpent to cause divisions among those who reign in every society and in every family.
Our Lady of La Salette 19 Sept. 1846
(Published by Mélanie 1879)
The true faith to the Lord having been forgotten, each individual will want to be on his own and be superior to people of same identity, they will abolish civil rights as well as ecclesiastical, all order and all justice would be trampled underfoot and only homicides, hate, jealousy, lies and dissension would be seen without love for country or family.
Our Lady of La Salette 19 Sept. 1846 (
Published by Mélanie 1879)
The sins that cry to Heaven for vengeance
Q. 925. HOW many such sins are there?
A. Four.
Q. 926. What is the first of them?
A. Wilful murder, which is a voluntary and unjust taking away another's life.
Q.
927. How show you the depravity of this sin?
A. Out of Gen. iv. 10. Where it is said to Cain "What hast thou done? the voice of the blood of thy brother crieth to me from the earth: now, therefore shalt thou be cursed upon the earth." And Matt. xxvi 52, "All that take the sword, shall perish with the sword."
Q. 930. What is the third?
A. Oppressing of the poor, which is a cruel, tyrannical, and unjust dealing with inferiors.
Q.
931. What other proof have you of that?
A. Out of Exod. xxii. 21. "Ye shall not hurt the widow and the fatherless: If you do hurt them, they will cry unto me, and I will hear them cry, and my fury shall take indignation, and I will strike thee with the sword." And out of Isa. x. 1, 2. "Wo to them that make unjust laws, that they might oppress the poor in judgment, and do violence to the cause of the humble of my people."
Q. 932. What is the fourth?
A. To defraud working men of their wages, which is to lessen, or detain it from them.
Q. 933. What proof have you of it?
A.
Out of Eccl. xxxiv. 37. "He that sheddeth blood and he that defraudeth the hired man, are brethren," and out of James v. 4. "Behold the hire of the workmen that have reaped your fields, which is defrauded by you, crieth, and their cry hath entered into the ears of the Lord God of Sabbath."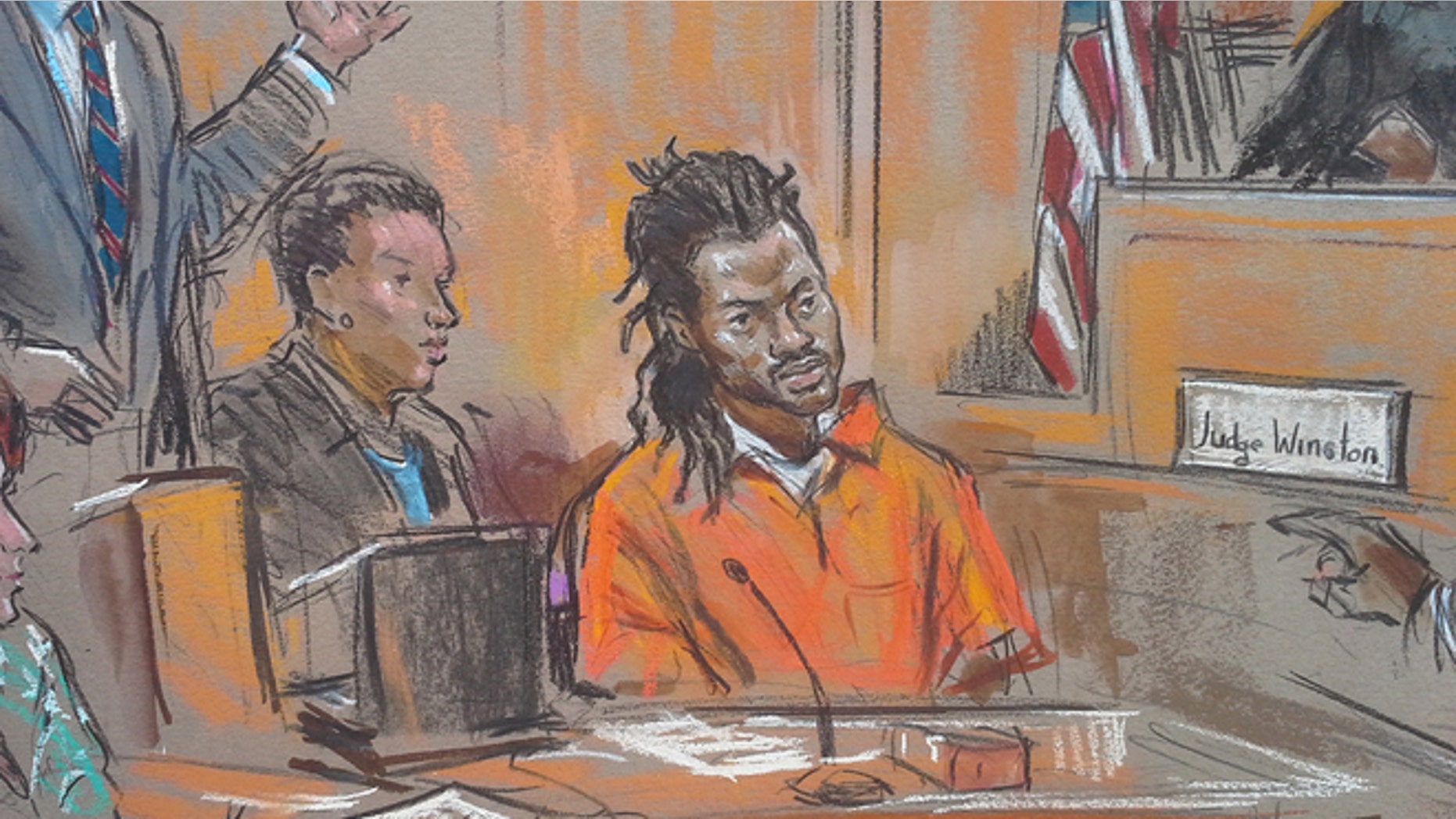 UPDATE 26 OCTOBER 2018
DC 'mansion murders' suspect Daron Wint convicted on all 20 counts
A man accused of brutally murdering three members of a wealthy Washington D.C. family and their housekeeper in a crime dubbed the "Mansion Murders" was found guilty Thursday of all 20 counts against him. Daron Wint was accused of first-degree murder in the deaths of Savvas Savopoulos, his wife, Amy, their son, Philip, and the family's housekeeper, Vera Figueroa. He was also charged with burglary, aggravated kidnapping, theft, and arson. All four victims were found beaten, strangled and stabbed to death inside the burning Savopoulos mansion in Northwest Washington on May 14, 2015. Wint was arrested seven days later. Wint now faces life in prison without parole. His sentencing hearing was set for Feb. 1.
Source
Boot Print French Door
12 June Update:
Items from the crime scene seized by police:
furniture
garage door openers
clothing
credit cards
personal papers and writings
financial documents
money
bedding
plastic bags
trash bags
tape
matches
lighters
buckets
several vehicles
all electronic devices
weapons
pizza boxes
pizza
beverage containers
materials related to surveillance systems and digital storage
Box Truck Filled With Cash
Daron Wint and five other accomplices arrested - Wint was driving white Chevrolet Cruze when he was arrested his brother was following Wint in a box truck that was filled with cash the arrest was made on Rhode Island Ave, between 12th St and 10th St NE in Washington, Maryland.
Four other unnamed accomplices were also arrested.
First court appearance is scheduled for 1pm today.
Motive is still unclear.
Some say that the crime was too brutal to be just your average armed robbery. Beating the victims to death is too extreme. The criminals staked out the residence and knew who was inside - including the ten year old boy and the housekeeper. It is much easier to rob Mr. Savopoulos when he would be alone. Either the criminals are very stupid and did not plan the robbery very well or all victims were the intended targets - for whatever reason
More from Daily Mail:


Police have captured the man suspected of torturing and killing a family and their housekeeper before setting the mansion alight. Daron Wint, 34, is wanted for the murders of American Iron Works CEO Savvas Savopoulos, his wife Amy, 10-year-old son Philip and housekeeper Veralicia Figueroa. The dramatic arrest on Thursday night came after US Marshals located Wint at a Howard Johnson Inn hotel close to Route 1 in Northeast DC, police told Daily Mail Online. When they moved in to arrest him they discovered he had just left in a white Chevrolet Cruze, which was accompanied by a Ford box truck, allegedly filled with cash.
Daily Mail Read More>>>>>
Turns out the killer was a black man by the name of Daron Wint who was at one time employed by Mr. Savopoulos.
The killer is a immigrant from the South American country of Guyana. He immigrated here to the USA in 2000. One year later he signed up for the Marines and got kicked out of boot camp.
Wint has been in trouble with the law since he arrived on these shores.
Wint has been identified by his DNA left on the crust of a Domino's Pizza that he ordered during the killing of the family.
The man is apparently stupid - so one has to ask who is the master mind behind the crime?
Hard to believe that Wint is capable of planning such a crime.
And the motive? Robbery?
Unless the accomplice is caught, we may never know the motive behind the crime because chances are Wint won't be taken alive.
And so it looks like the killer had nothing to do with any of the other family members other than his one time employer Mr. Savopoulos.
More from Daily Mail


The suspect wanted over the quadruple homicide in Washington once allegedly gave his landlords the chilling warning: 'I'll drop you one by one' in a row over parking space. Daily Mail Online can reveal that Daron Wint is said to have left Raymonde Descollines and her husband Efton in fear of their lives when he dramatically escalated the everyday dispute. The episode was one of many instances in Wint's life which form a pattern of alleged violence and suggest he was unafraid to use intimidation to get what he wanted. In 2005 his own father took out a court order banning him from having contact with anyone in his immediate family because he threatened them. Wint, a failed Marine who didn't pass boot camp, also allegedly told one woman who he rowed with: 'I'm going to come over there and kill you, your daughter and your friends'. Daily Mail Online can reveal the most full picture yet of Wint, 34, a father-of-one, who is the currently the most wanted man in America.
Daily Mail Read More>>>>>>
Original Post 17 May 2015
A surviving daughter of the Washington, D.C., family murdered in an unexplained arson attack this week wrote a touching message to her mother last week before her death. Abigail Savopoulos, 19, told her mom she was 'grateful for everything you do' and thanked her for 'believing in me and supporting me' in a Facebook post made on Mother's Day. Less than a week later Amy Savopoulos, her CEO husband Savvas and their 10-year-old son Philip were were dead after their $2million family home was engulfed in flames Thursday.Abigail and her 16-year-old sister Katerina, who both attend elite boarding schools, were not at home when the attack hit. Police believe that a fourth victim was Veralicia Figurera, the family's 57-year-old housekeeper. In the message last Sunday, unearthed by the Washington Post, Abigail wrote: 'I am so grateful for everything you do. Thank you for always believing in me and supporting me.
Daily Mail Read More>>>>>

This ain't no Ninive....
And the Lord rained upon Sodom and Gomorrha brimstone and fire from the Lord out of heaven. And he destroyed these cities, and all the country about, all the inhabitants of the cities, and all things that spring from the earth. Gn