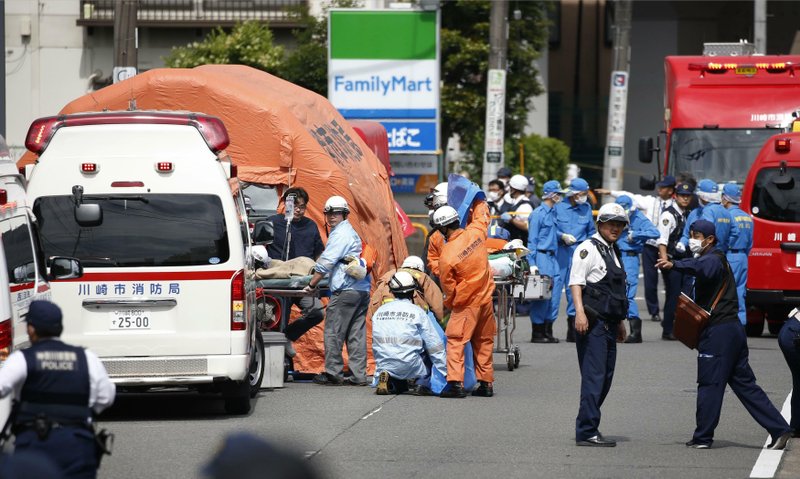 Japanese Muslim targeted Catholic School Girls - Killing one and wounding nineteen...attacker kills self,
Knife-wielding man slashes schoolgirls at bus stop in Japan, killing two
TOKYO (Reuters) - A knife-wielding man slashed at a group of schoolgirls at a bus stop in Japan on Tuesday, killing one girl and an adult who may have been the father of one child, media reported. Sixteen other girls between the ages of 6 and 12 and a woman were wounded in the attack by a middle-aged man who died later of a self-inflicted wound, broadcaster NHK said, citing police. Police said an 11-year-old girl and a man, 39, were killed, but declined to give further details. The 39-year-old, a foreign ministry official, was believed to be the father of one of the girls, NHK said. The girls were students at Caritas Gakuen, a Catholic school in Kawasaki city, south of Tokyo, and were waiting to board their school bus when the suspect attacked, school officials said at a news conference.
Source